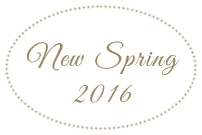 Cozy rooms for your Holidays
All of our rooms (16 -26qm) are characterized by simple furnishings which are enriched by lovely details. They all guarantee a restful sleep after an exciting vacation day.
The rich breakfast buffet provides a good start in the day, and for dinner we expect you with dishes from the traditional South Tyrolean cuisine. Excellent home made dishes, enriched with fresh herbs from our little garden.
Experience Val Sarentino, pure nature and South Tyrolean traditions!
The cozy rooms are located on the west side. On the balcony you can enjoy the afternoon sun.
The spacious rooms, all with balcony, are located on the east side where you can enjoy the morning sun and have a beautiful view of the village of Sarentino and the Monte Forcella Sarentina.
Pension Sonnenblick – Prices
Valley view room with breakfast
Mountain view room with breakfast
Valley view with half board
Mountain view with half board
Low season
07-01. 2020-14.02.2020 06.10.2020-02.11.2020
 € 52,50
 € 49,00
 € 66,00
 € 62,50
Shoulder season
15.02.2020—29.02.2020 01.06.2020-15.09.2020 05.10.2020
 € 54,50
 € 51,00
 € 68,00
 € 64,50
High season
26.12.2019-06.12.2020 18.07.2020-14.09.2020
 € 56,50
 € 53,00
 € 70,00
 € 66,50
Prices are per person and per day.
Stay only for one night: + 2,00 Euro
Double room for single use: + 8,00 Euro – + 10,00 Euro
Children's discount in the room with two adults:
up to 1 year 5,00 Euro
up to 3 year 10,00 Euro
up to 6 years 20,00 Euro
up to 10 years 30,00 Euro
up to 15 years 40,00 Euro
from the age of 15 – 10 % discount
Terms of payment: in advance with bank transfer, on the spot upon departure: cash or check; Credit cards are not accepted
Our regular guests, including those who have been to our hotel three times by 2016, will be rewarded with a 5% loyalty discount on a stay of at least 5 days. This applies to the first booked stay in the season 2018.
Check-in: the rooms are available from 2 pm onwards
Check-out: we kindly ask you to vacate the room by 10.00 am. We will be happy to keep the luggage until your departure.
You are welcome to bring your pet on holiday with you. Depending on the size, a daily rate of 3,00 to 5,00 Euro is charged. Out of consideration for the other guests, it is not allowed into the dining area.
1,55 € local tax per person per day (children and young people under the age of 14 are exempted from the tax) Revenue from the local tax is used for the expansion and maintenance of infrastructures and services as well as for the organization of cultural and sporting events. The price per person and per night iscollected by the accommodation facilities. The amount of this municipal levy depends on the category of operation. The price is payable on departure and is stated separately in the invoice.
Cancellation conditions: In the case of cancellation, late arrival or early departure, the cancellation fee willbe charged.
Mandatory information in accordance with EU Regulation No. 524/2013 of the European Parliament and Council on online dispute resolution of consumer (ODR) of European Commission:http://ec.europa.eu/consumers/odr/
For definitive bookings we ask you to pay a deposit (= down payment) of 100,00 Euro to our account:
RAIKA SARNTHEIN: IBAN:IT 07 W 08233 58870 000300017001 SWIFT-BIC: RZSBIT21032
Informationon the Personal Data Protection codein the legal sense of thedecree from 30.06.2003.
W-Lan: Free W-Lan is available during yourentire holiday stayin the lounge and dining rooms.